Bright lights, big city and stars in her eyes. That's basically me in a nutshell. But show me big sky with miles and miles of unspoiled land and I'd feel even more at home. So when my friend suggests that we go visit his uncle's farm in Hermetton that afternoon, I'm secretly thrilled. What a marvelous treat it turns out to be for this city girl:
Here I am warming up the goats before they get milked:
Their dog has also just had a litter. I'm thrilled to play with the puppies, especially since I'm so homesick for my two cats at this point in the trip: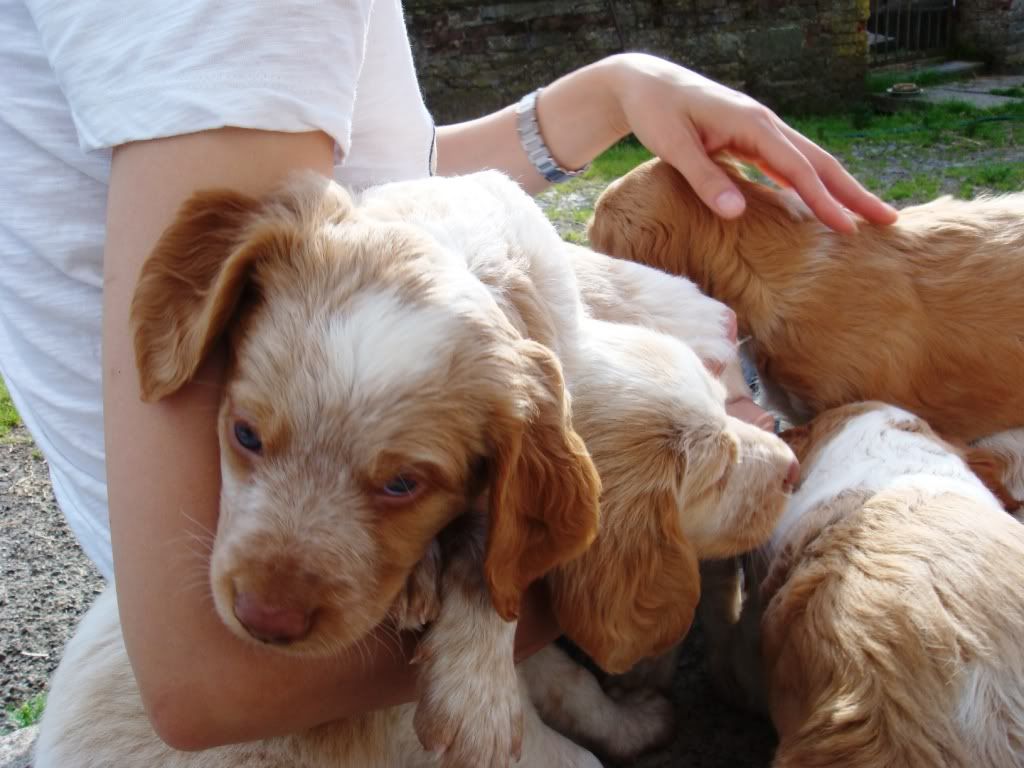 I'd planned on also posting about storming the castle in this post but I'll save it for another time. I'm having some fashion emergencies (will discuss more about that in a separate blog) today so have to sign off for now.