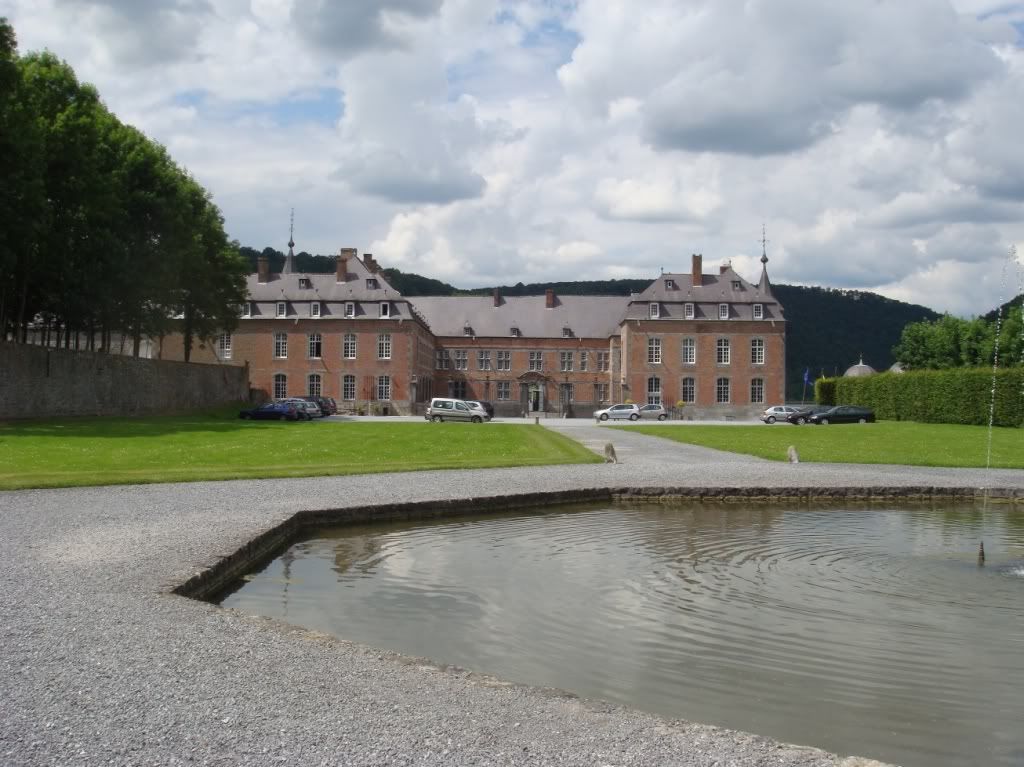 There's particularly good, warm weather the 4 weeks I am in Europe this year, so every weekend I try to find something interesting to do outdoors. On this one Sunday I decide to storm as many castles as possible. Our first stop is Chateau de Freyr, located just outside of the city of Dinant. The castle once sat along the bank of the Meuse river, but presently it merely gazes into it since a thoroughway now runs between the castle and the river, making for an easy exit for visitors. You can see the lovely gardens and orangerie from the road. I can't wait to visit my first labyrinth!
The main attraction is of course the grounds of the chateau on a clear day, but the tour begins inside the castle, where I find wonderful remnants of the past:
From a hallway window upstairs, I spy the courtyard entrance: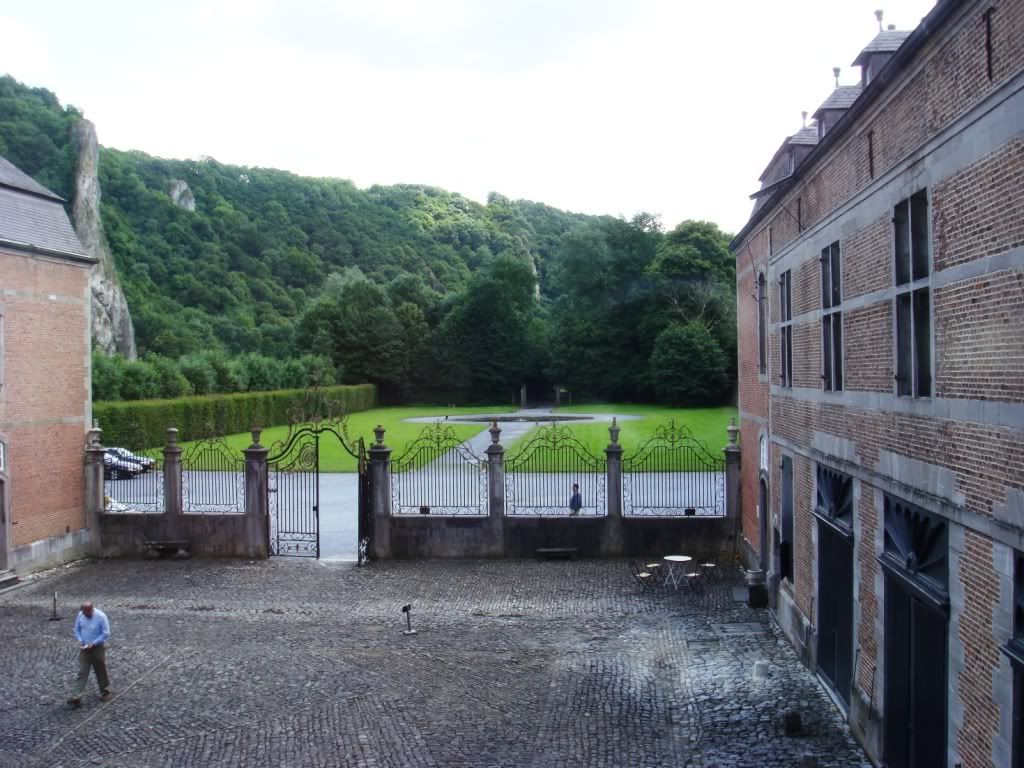 When we finally get outside, the scenery is spectacular: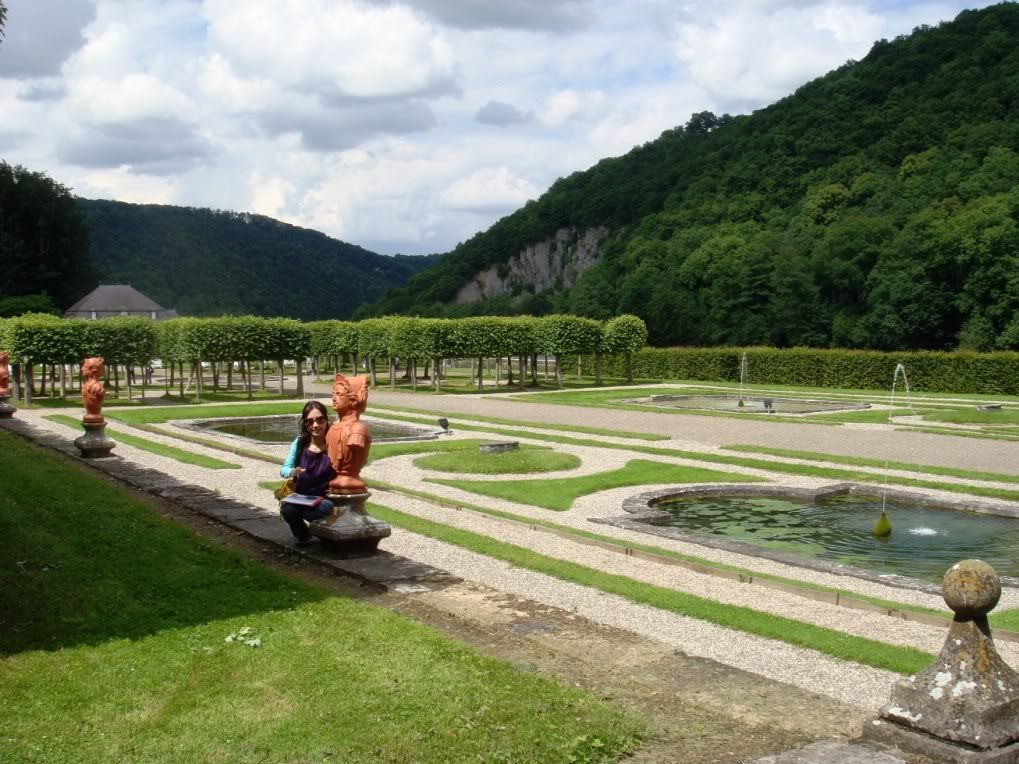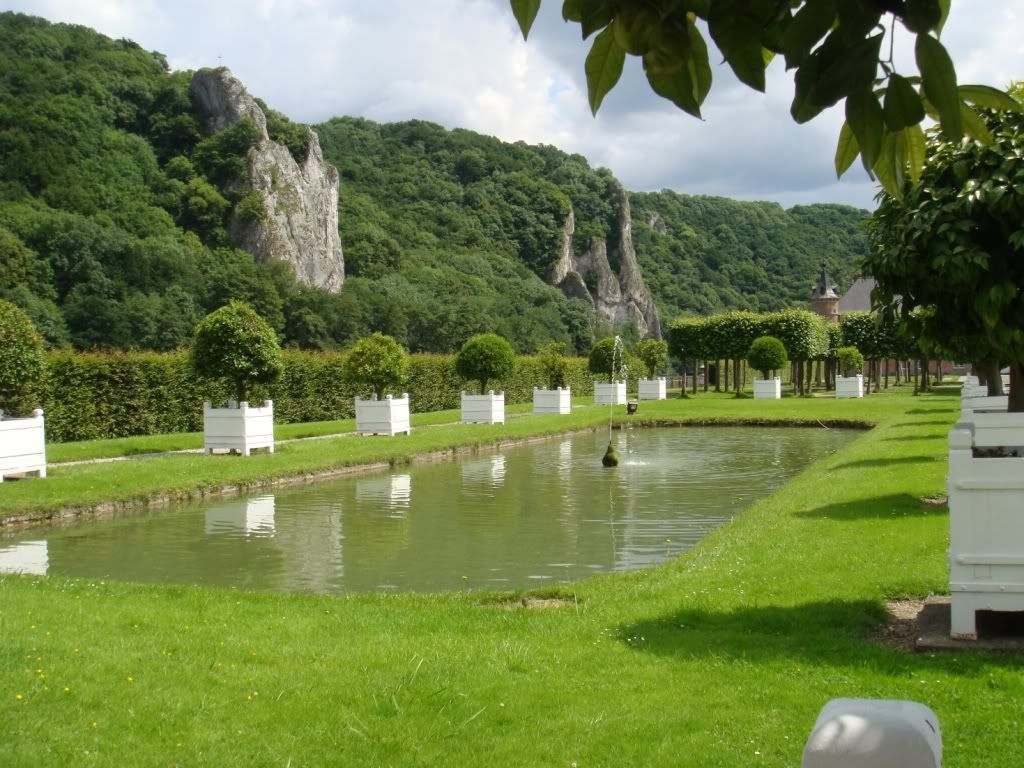 It's not really possible to get a picture of the labyrinth unless you are flying above it, so here's a very jumpy video of what it's like to run around inside one:
From Freyr we head to Les Jardins d'Annevoie. The estate and gardens of Annevoie have been passed down through generations of the Montpellier family and are now enjoyed by the public. According to the brochure, these gardens incorporate the French style of art correcting nature, the Italian style of art adapting to nature, and the English style of art imitating nature. That's a charming way to capture how each culture influences and interprets art.
There are two romantic cafes (perfect for Sunday brunch) on-site as you enter from the graveled parking lot. Go past the entrance and you are welcomed by this bridge: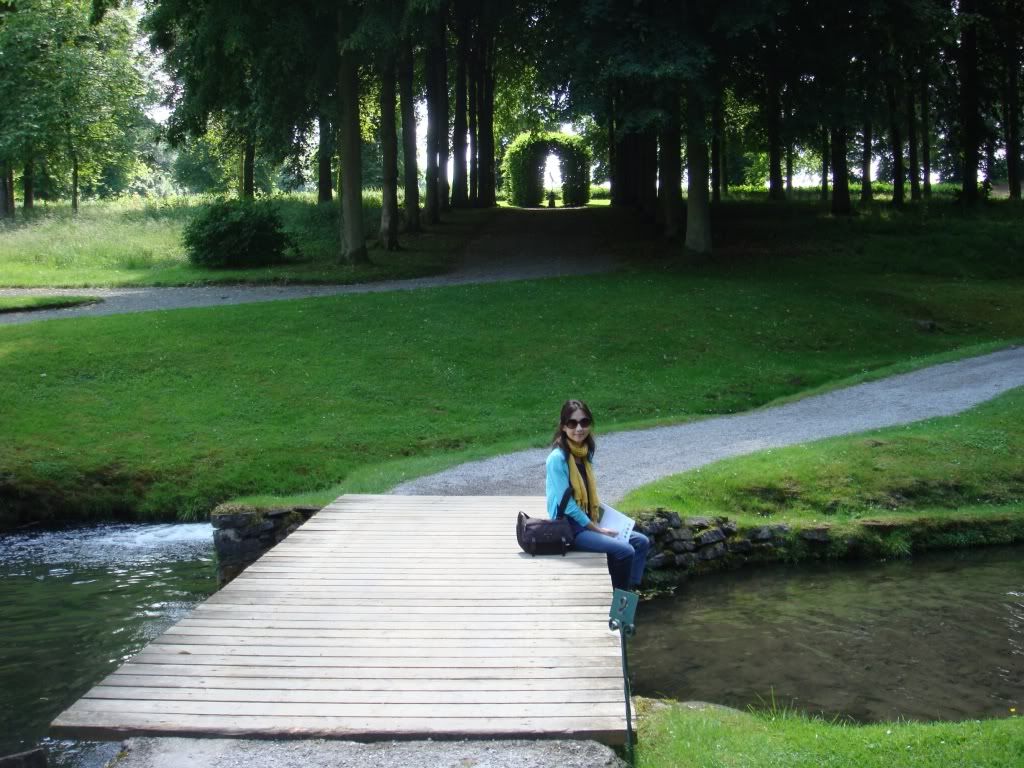 After a welcome like that, you know it can only get better from here.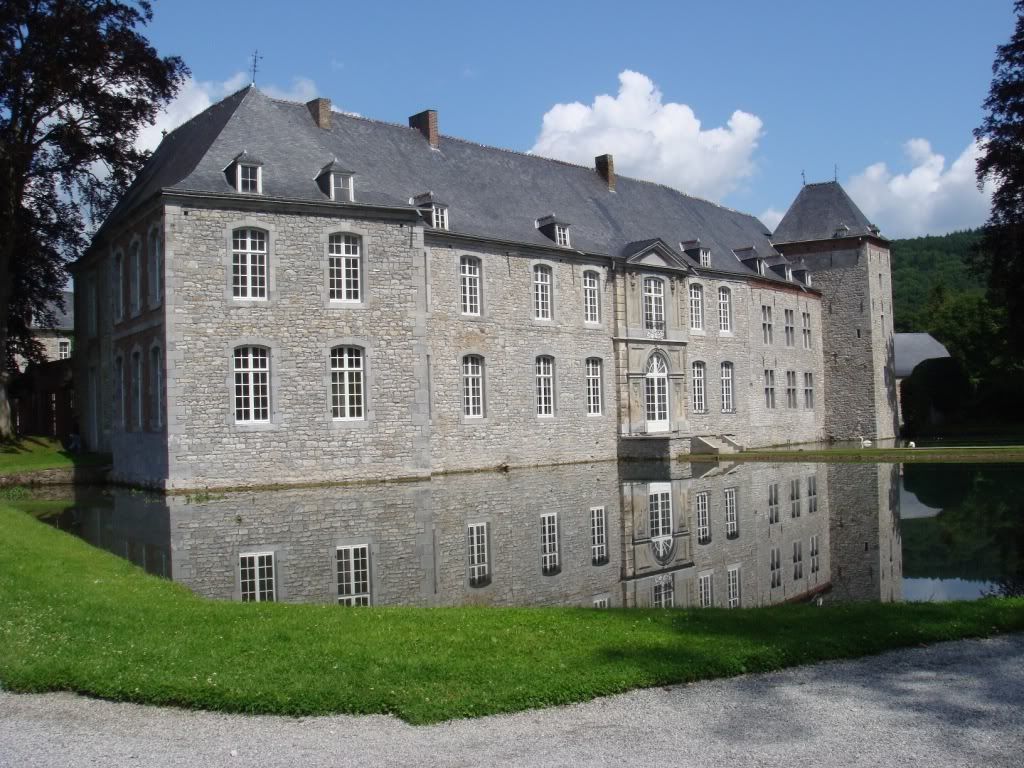 Unfortunately, this chateau is not open for viewing: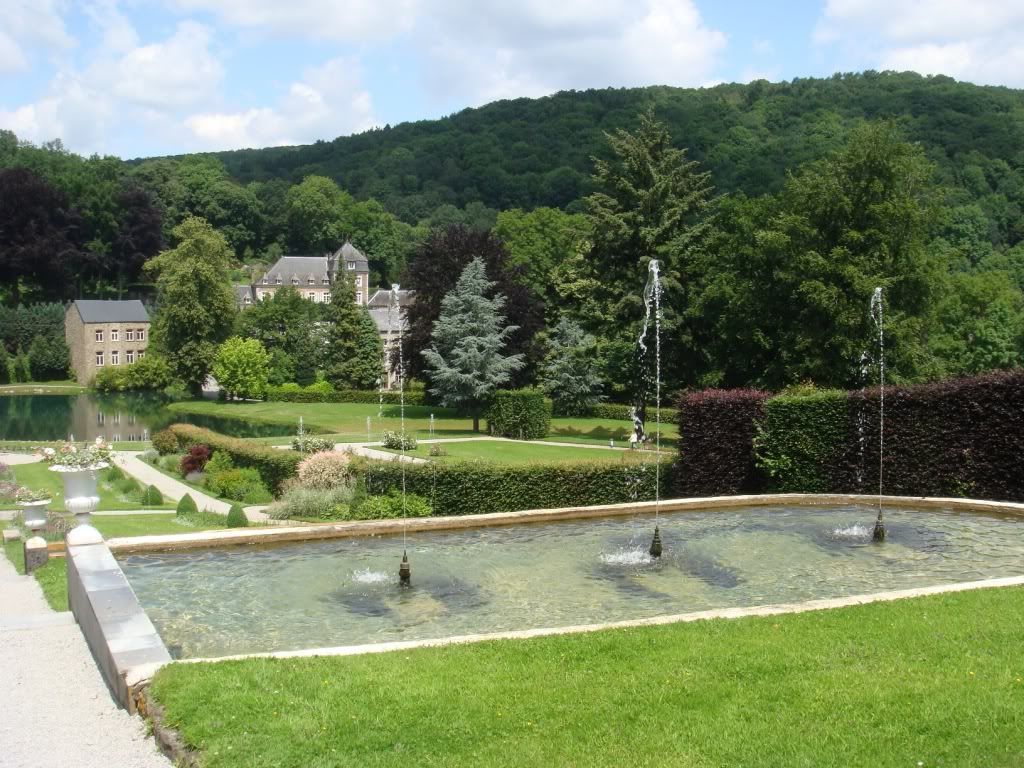 There's a tombstone with some bittersweet sentiments for you French readers out there: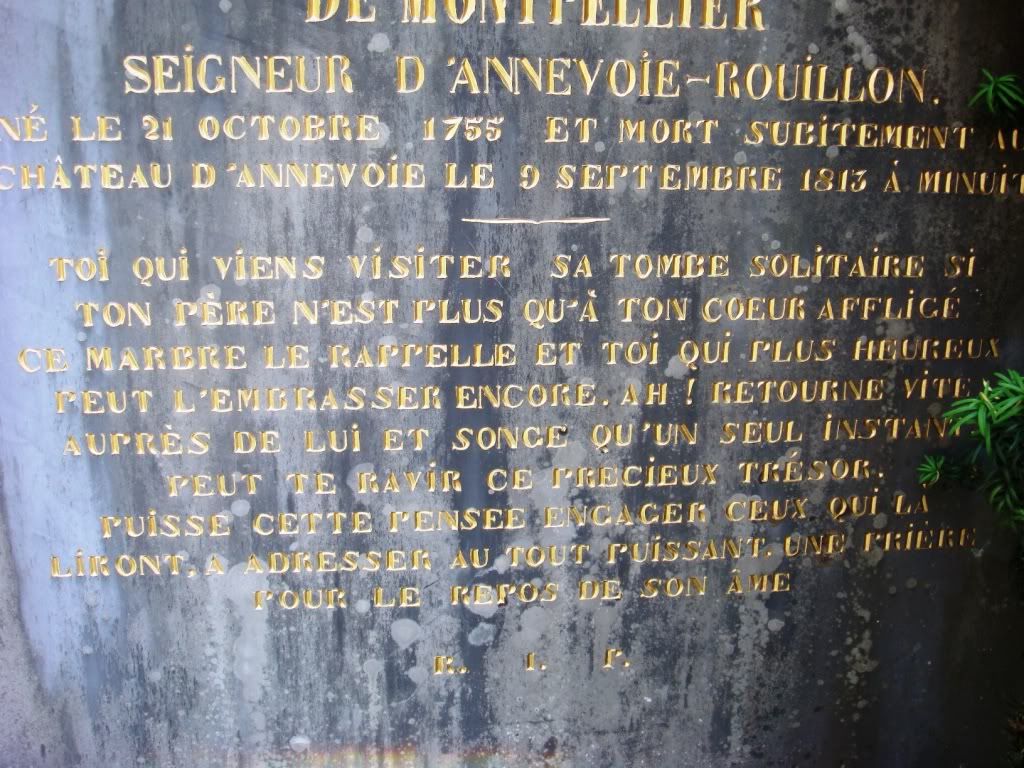 If it weren't for the really loud croaking, these frogs would blend right into their element: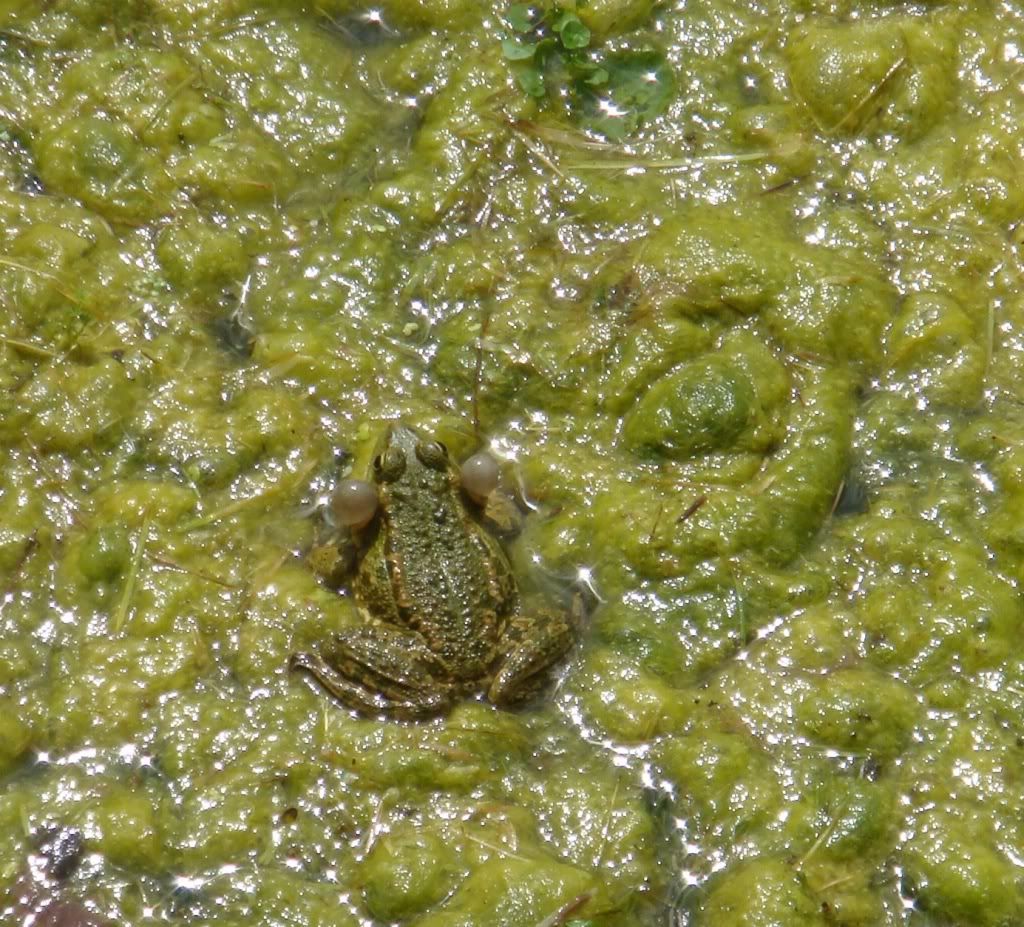 I wonder what it must have been like to walk where I now walk, to see what I now see, back in the 18th century. A lot has been done to the grounds since its inception in the 1750s, but I'm certain anyone who once stood in the very spot where I take this picture below must have been equally moved by the generous beauty of this land…
Our third castle, on the contrary, is wide open for viewing. Poilvache is actually a site of what's left of a medieval castle and fortress. Once a military, administrative, and judicial center of the land of Poilvache, it now sits in ruins bearing witness to its siege and defeat in the mid 1400s.
To get to the site, we park down below and walk through a narrow alley…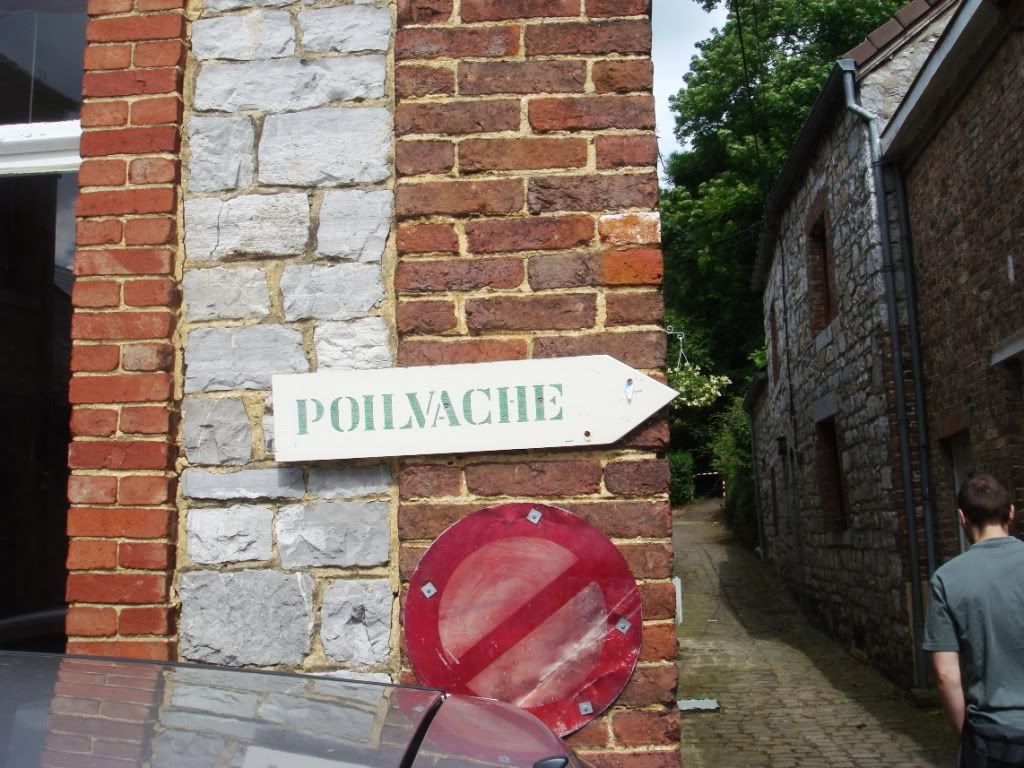 and up a steep wooded path for a good 30-minute hike…
….to reach the entrance: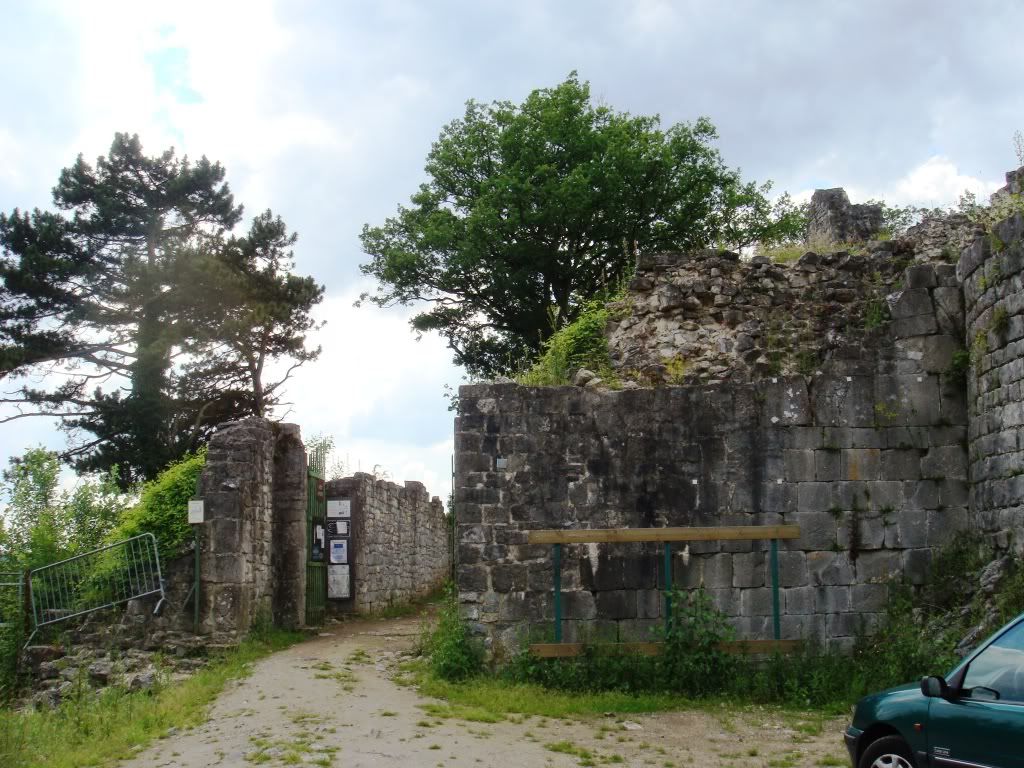 The ruins open up around you in bits and pieces. When you pay the 2 Euros to gain admission, you are provided a handbook with best estimates of what each ruin might have been: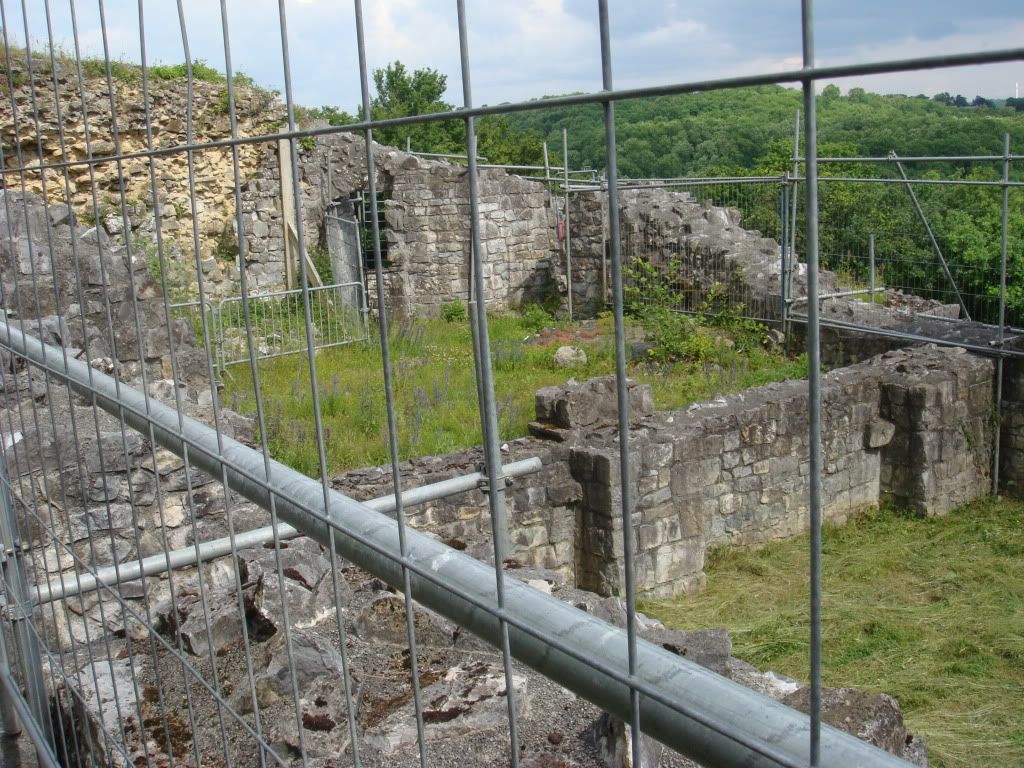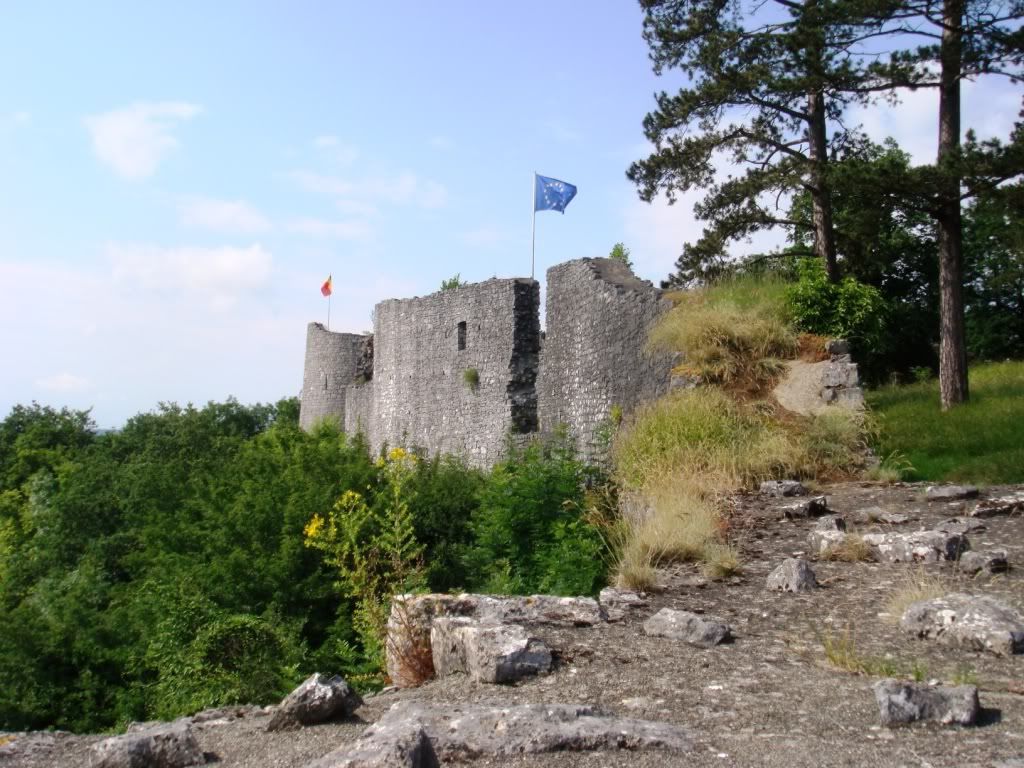 We finally reach the highest point of the citadel and gasp at the view in the horizon: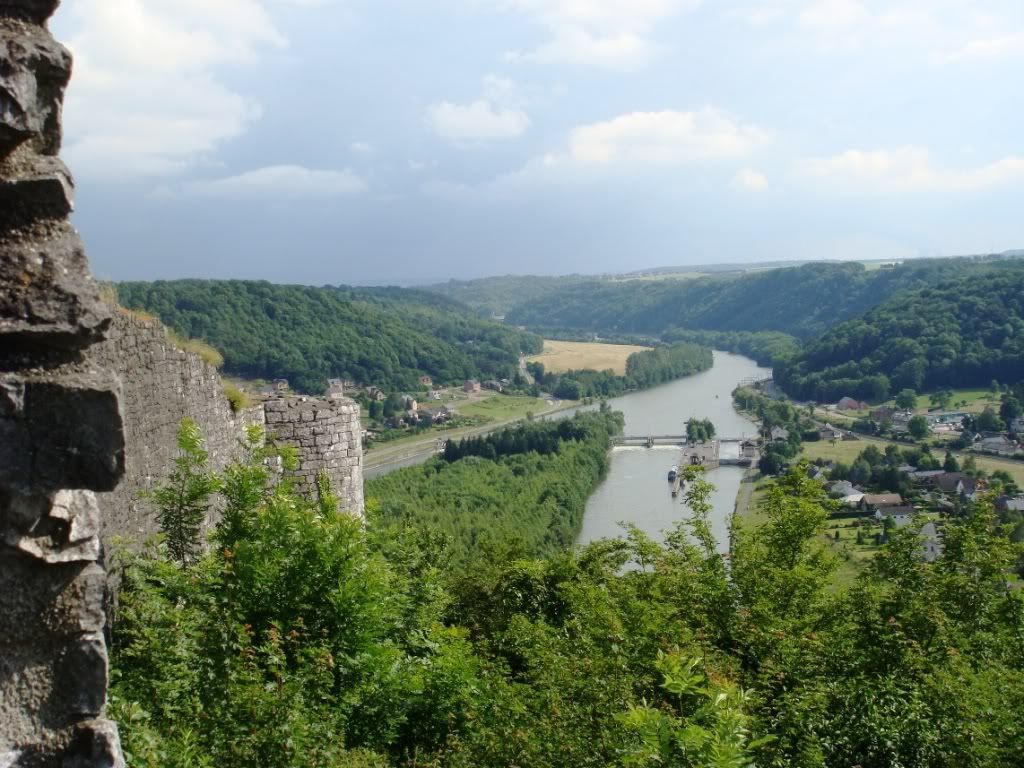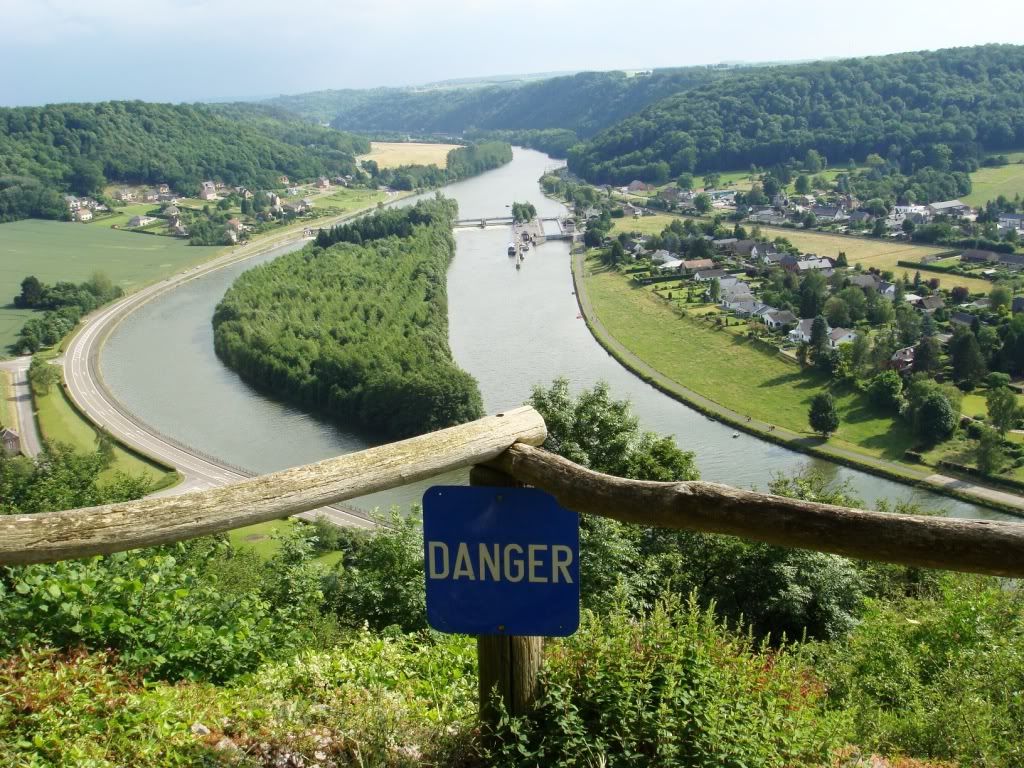 I step up on the ledge…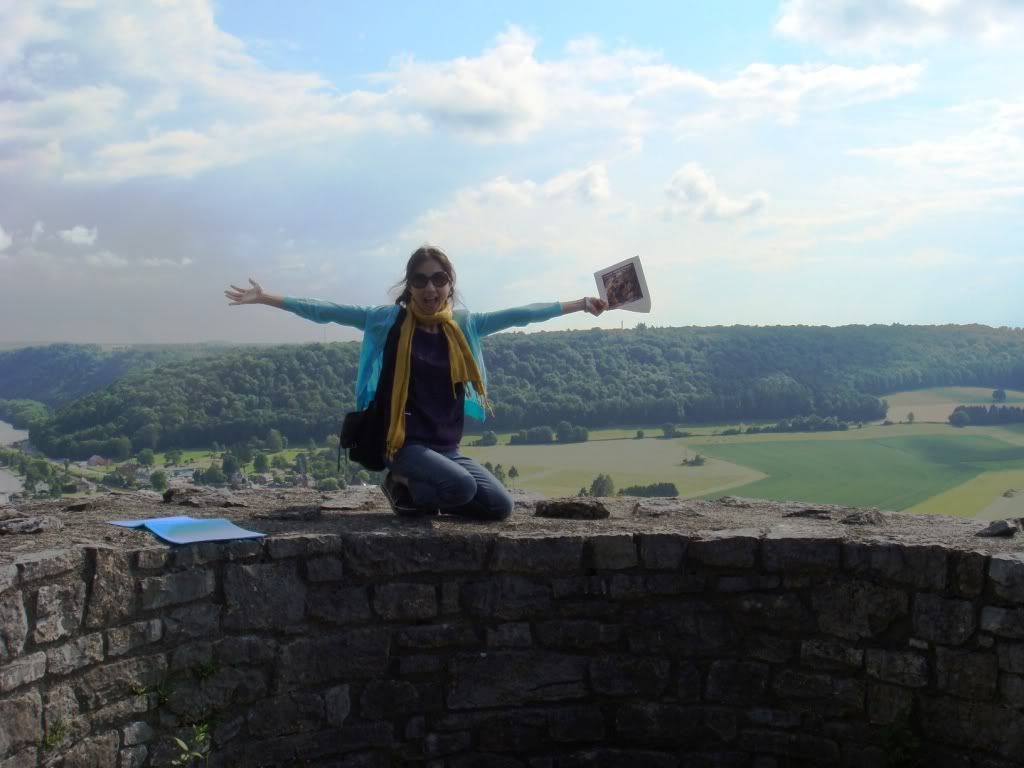 and look down…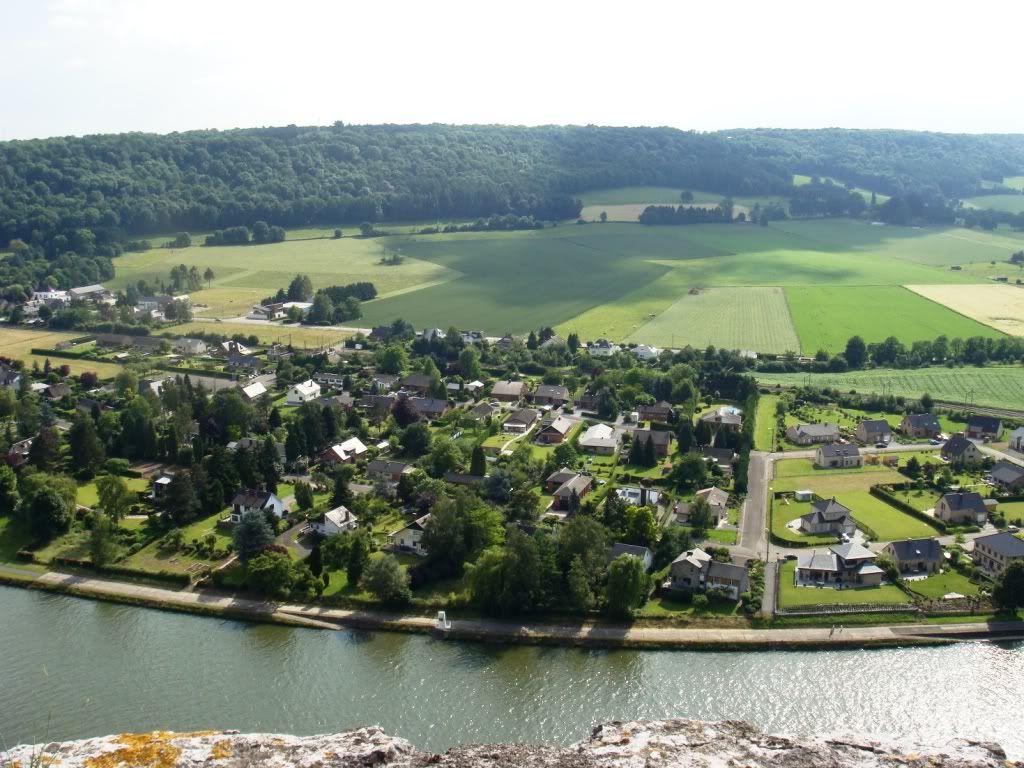 Come see what I see: