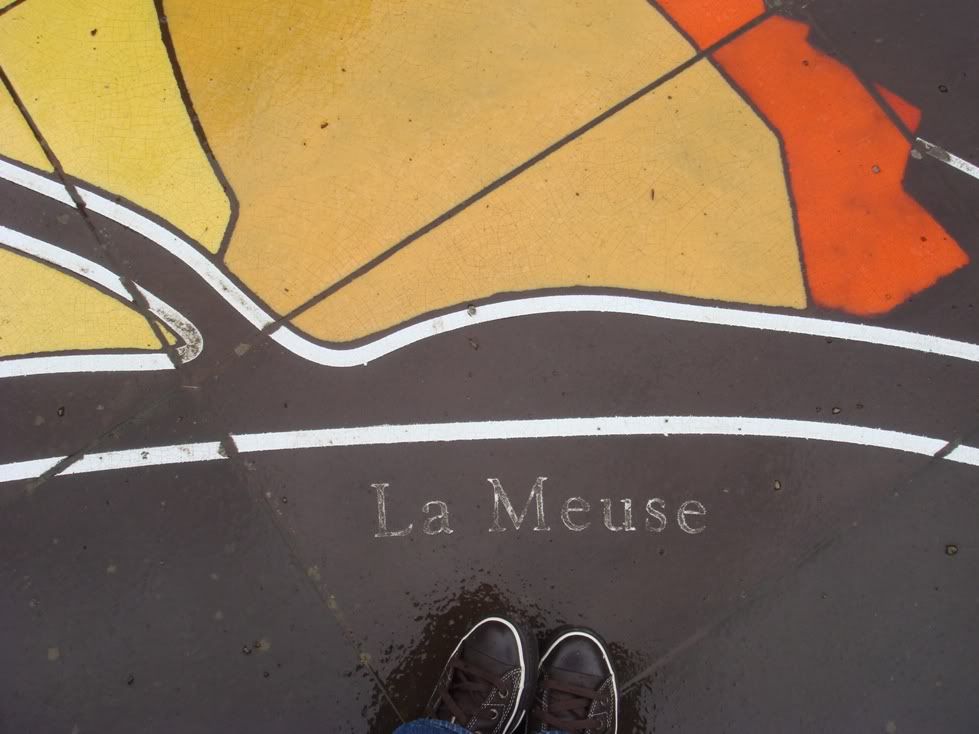 Earlier this year I spent a few weeks in Europe. Because the dollar was tanking against the euro at that time I spent more down time sightseeing than shopping. Plus the summer sales were raging at home so there was no point to lug more things across the continent. I had a train ride at the end of the trip from Brussels to Paris anyway and did not want to have to deal with heavy luggage. We'll see about that later.
I fly into Brussels, Belgium but my photo journal now starts with Namur, a medium sized town not too far from Brussels. In Namur we speak French. This fact does not go noticed on me until I visit the Dutch speaking cities in Belgium later. Besides the language, the culture feels like night and day. More on that later as well. La Meuse, a winding river, flows through Namur, as does the other river, La Sambre. When you drive along the Meuse, you almost think you are driving right through a postcard: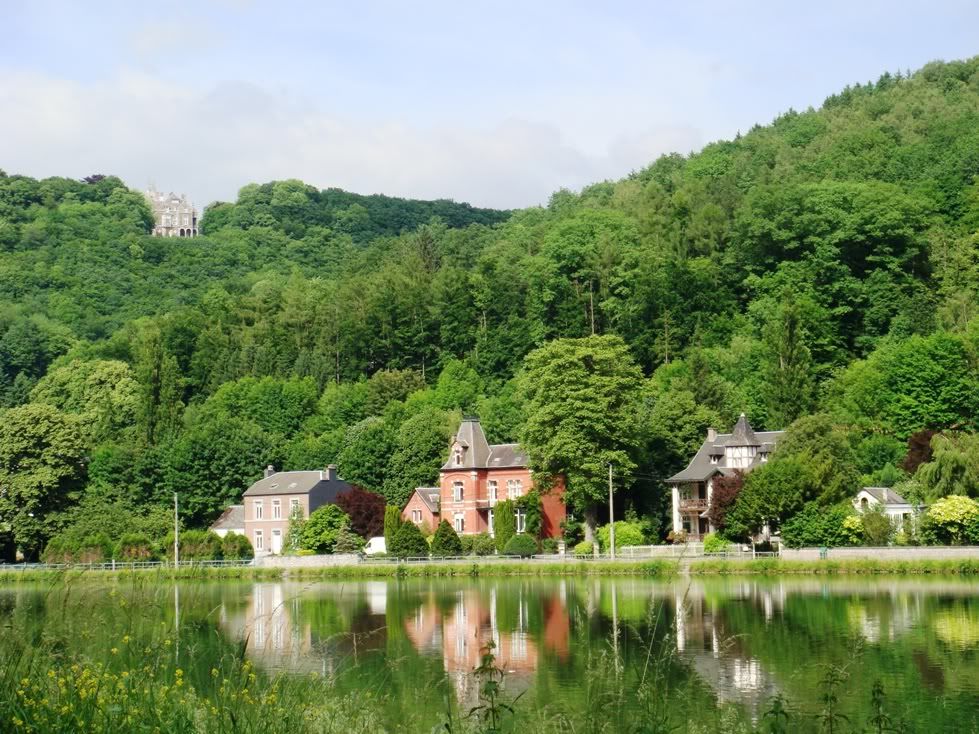 These gorgeous bird's eye shots are from the top of the huge citadel that looms over Namur: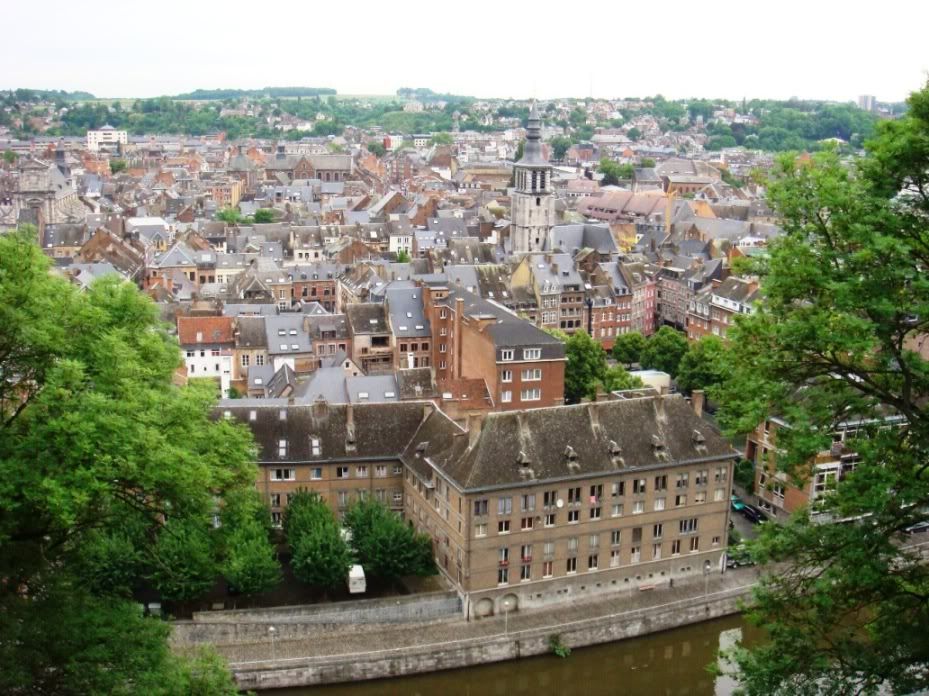 At the base of the citadel is a neighborhood that reminds me of Bel Air in California. Romantic estates on lush grounds behind stately gates. Isn't this a wonderful street name just for that kind of neighborhood?
All around Namur and other Belgian cities I saw these wonderful sculptures by Jean-Michel Folon (1934-2005):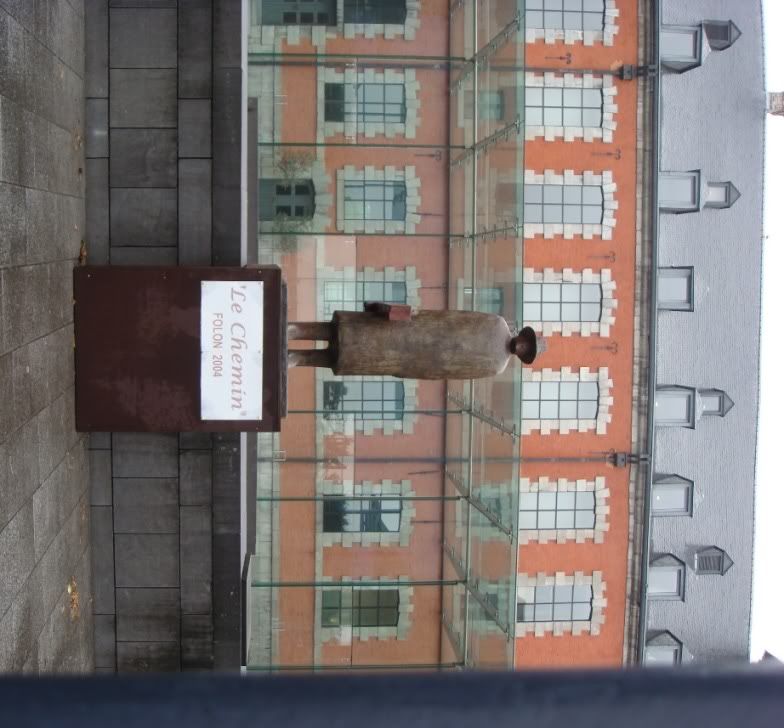 Namur proper is a great place to navigate on foot. All the walking gives you the excuse to indulge in the twice-fried frites (we really should refer to them as Belgian fries instead of French fries). There are friteries everywhere, like Starbucks. After all, Belgium is land of the frites. At truck stops along the freeway there are friteries. There are friteries near schools, offices, other friteries. But what amazes me still was running into jackfruit at this corner grocery: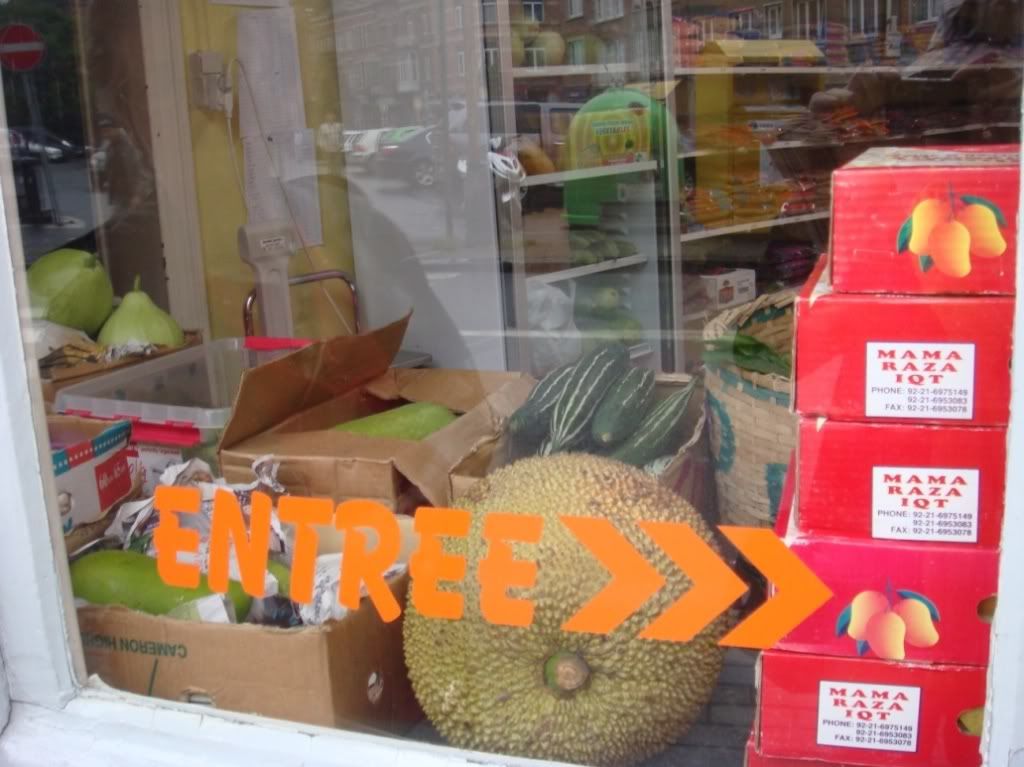 The world is shrinking.