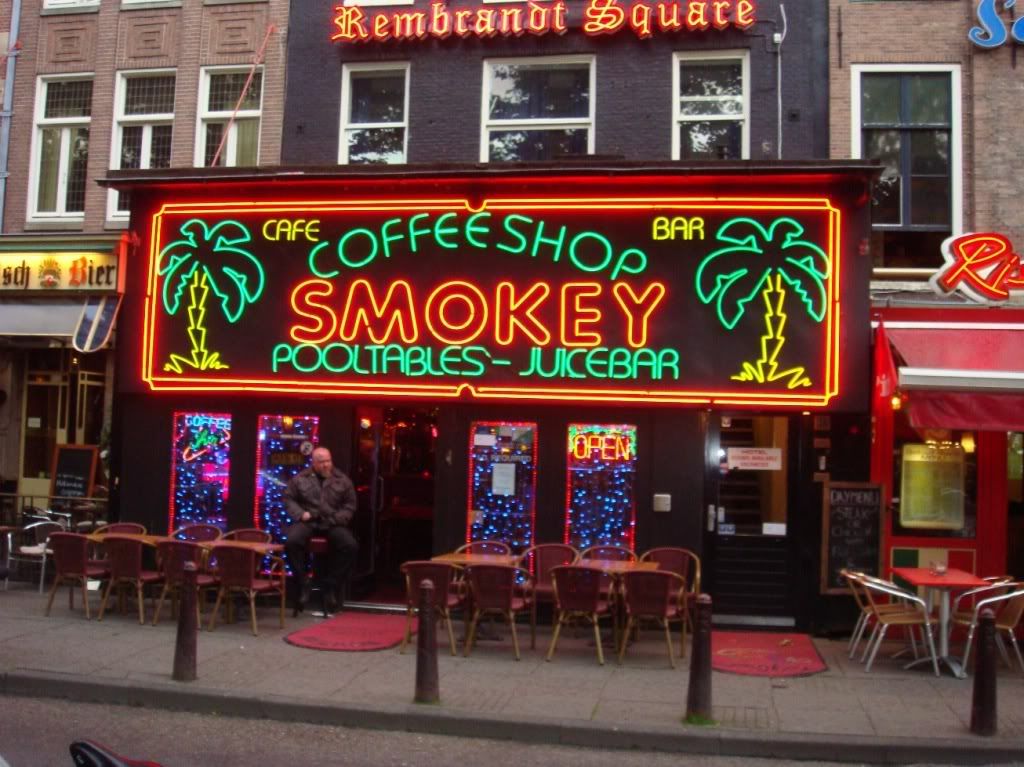 When I arrive in Amsterdam it is sunny but thunder strikes. Finally it drizzles and yet the sun is still fighting for air space. I am nervous because I'm not used to the number of cables overhead and the oncoming trains. My favorite architect Antoni Gaudi died from getting run over by a tram so I have no romantic notions of them.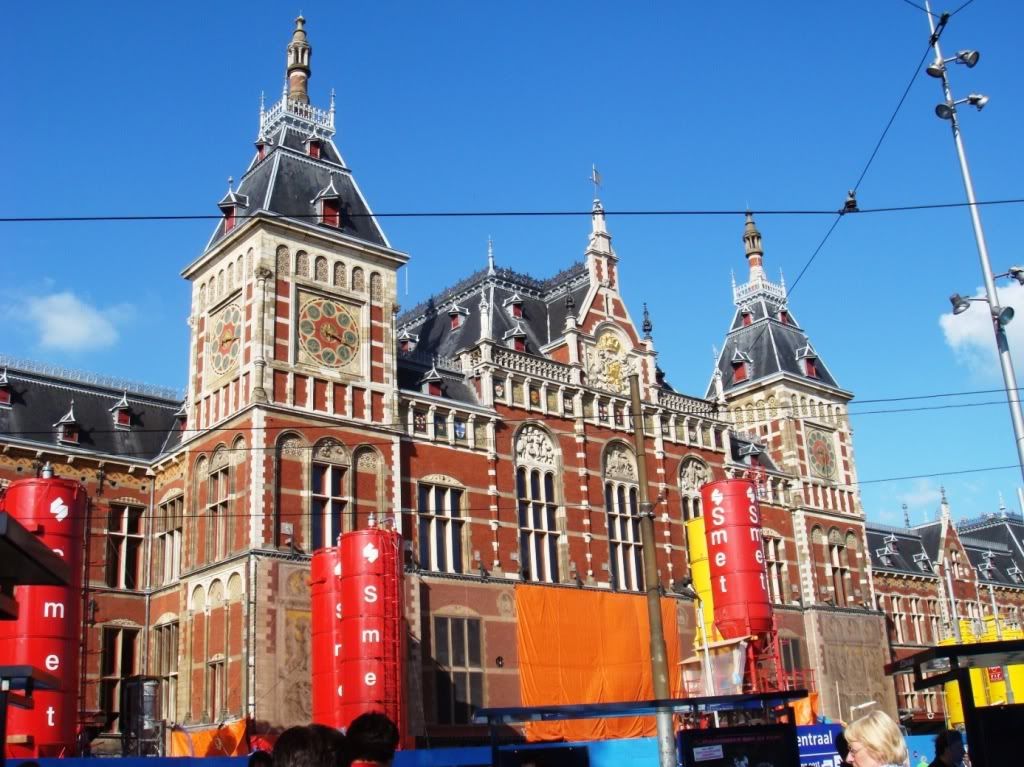 It is a bit confusing to pay attention to all the street signs, train tracks, bicycles, and trolleys at the same time. So I follow the crowd of tourists from the train platform to the tourist center where I pick up an I amsterdam card that allows me access to the public transportation system, multiple museums, and a canal boat ride within 48 hours (the card can be purchased for 24, 48 or 72 hours). Since my clock is ticking on the limited time in Amsterdam, I hit the ground running by making my way to the Museumplein: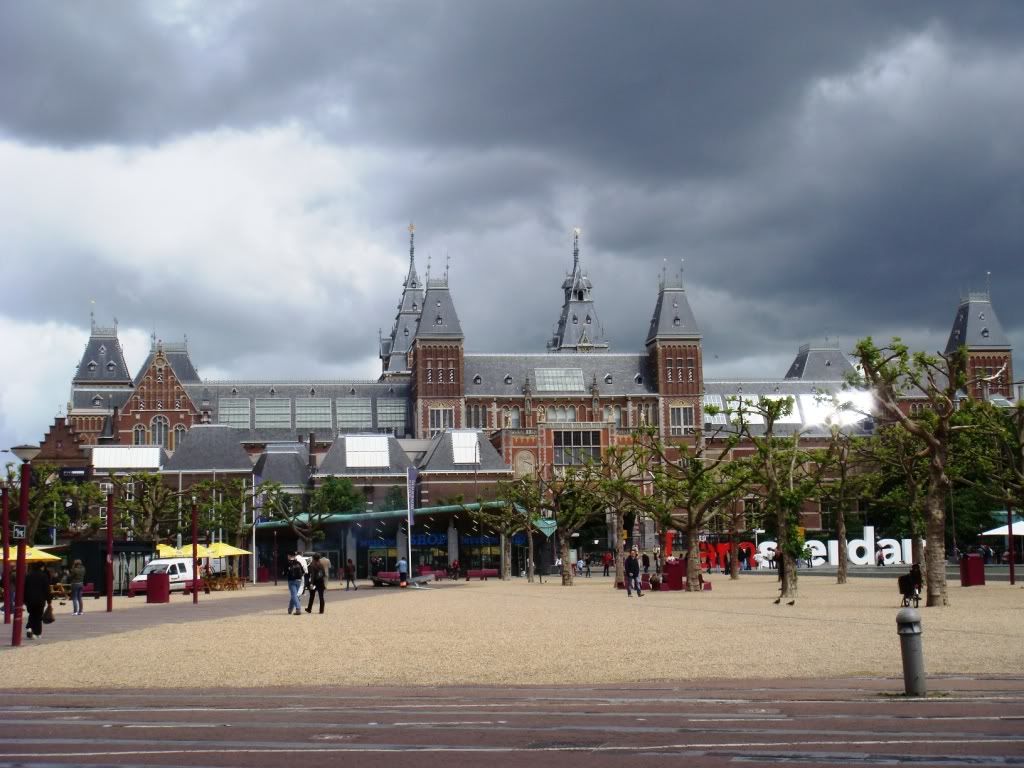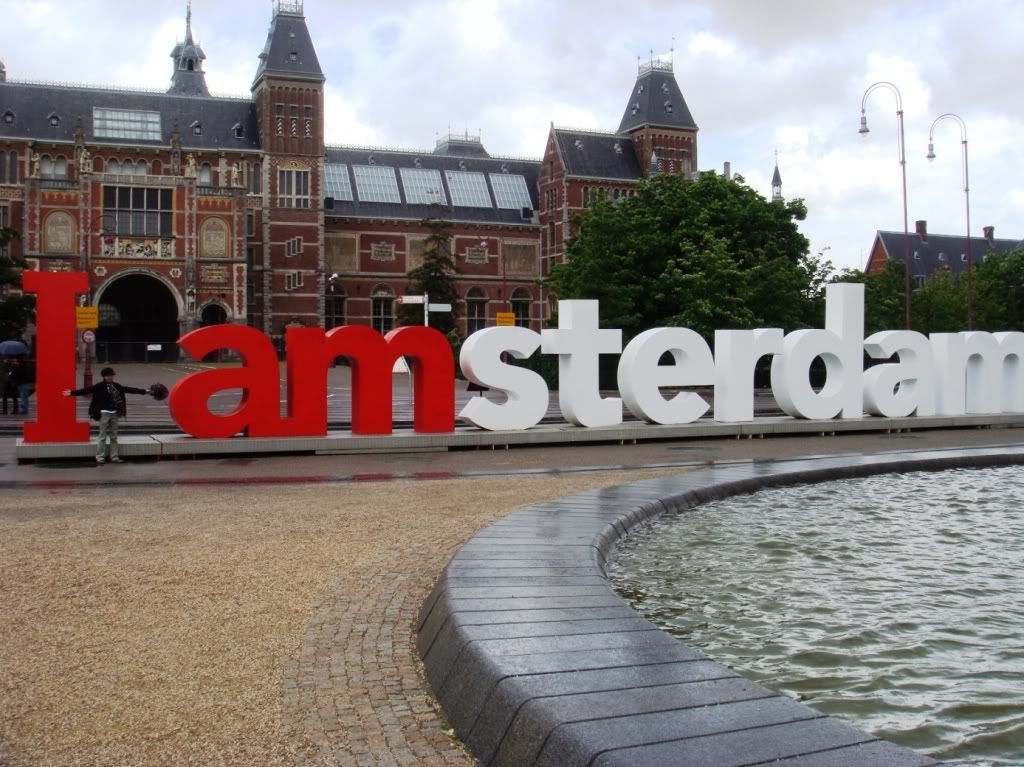 I have been waiting a long time to finally set foot inside the Van Gogh museum, and I'm not disappointed: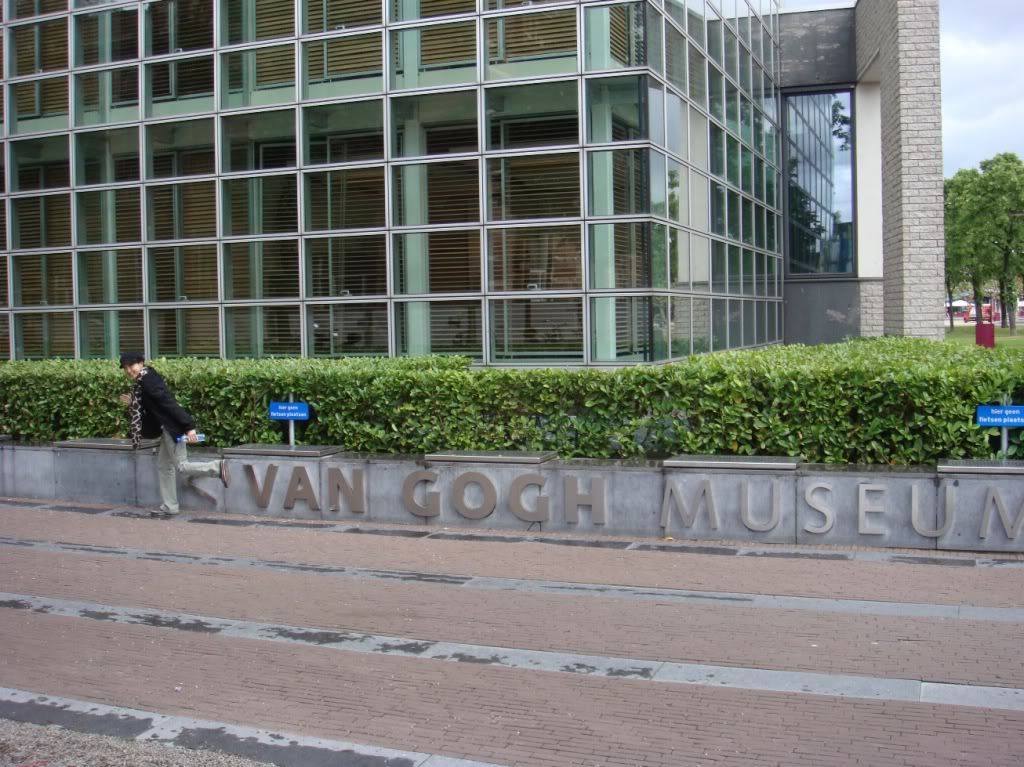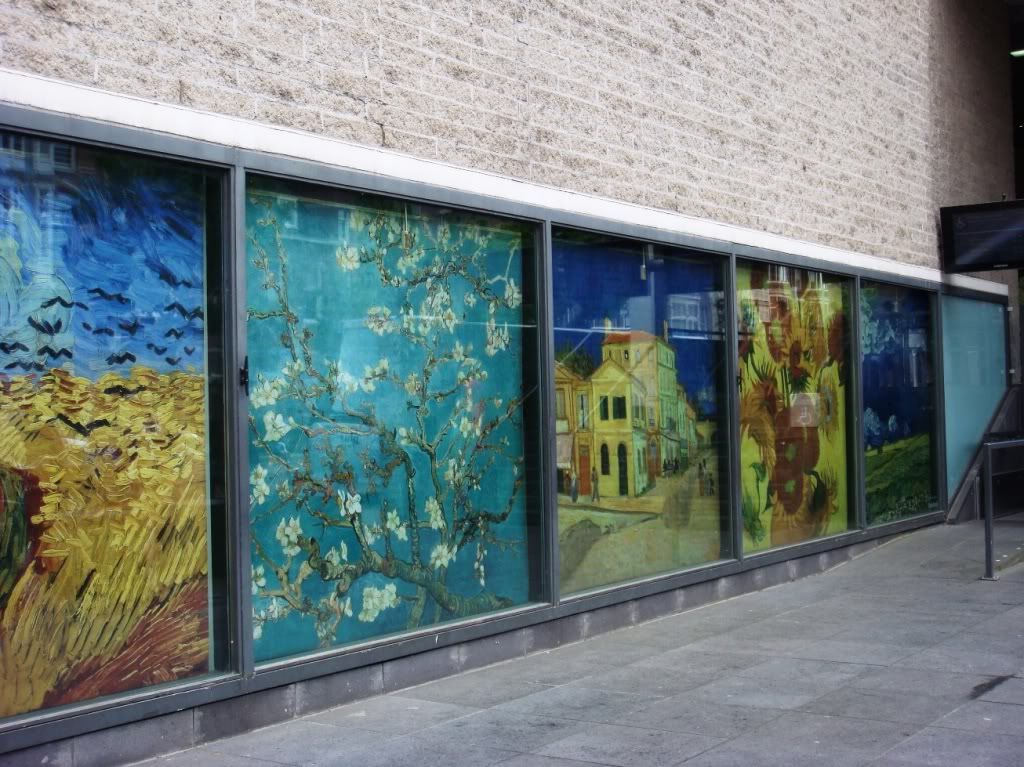 The museum has an exquisite collection of his works, some instantly famous, others quietly stirring. I adore how the museum chronicles his life and expressions, particularly with the sheer volume of letters testifying to the incredible bond he had with his brother Theo. The museum is an open love letter to a man who was so deftly capable of expressing his mind's eye and yet completely incapable of wrestling with the storm between his ears (or should i say ear?). I want to say he was a bit like the weather outside, at once brilliant and stormy.
From here I go to the Rijksmuseum…
which is housed inside a beautiful building and showcases cultural, historic artifacts as well as fantastic paintings such as the celebrated The Night Watch by Rembrandt. In fact, this painting is so famous that you can see it in 3-D, cast in bronze, at the Rembrandtplein:
The day is getting away from me so I hop on the canal boat ride while it is still relatively bright outside. To visit Amsterdam is to understand the engineering marvel that is the canal system. And to appreciate how human life adapts to geography: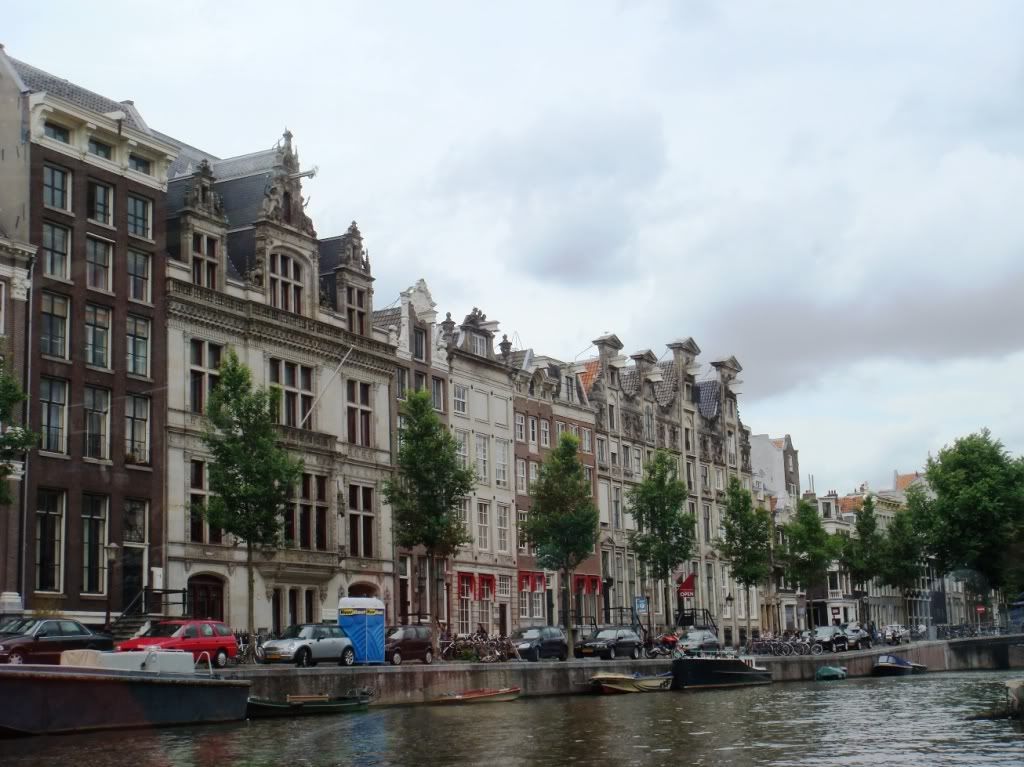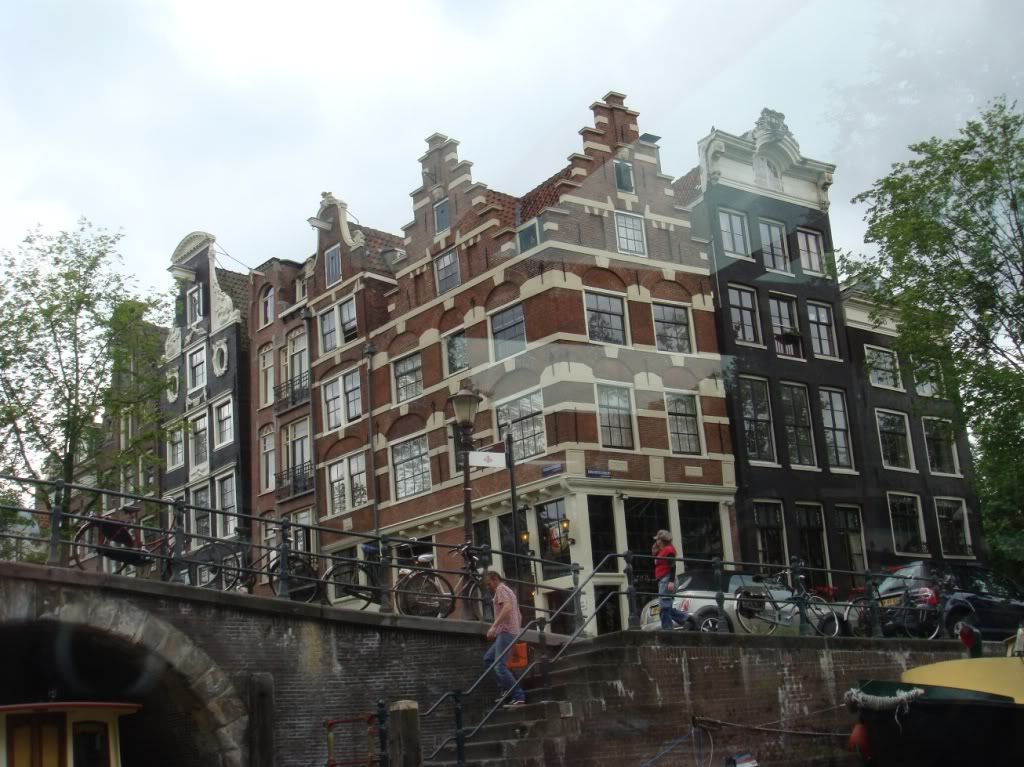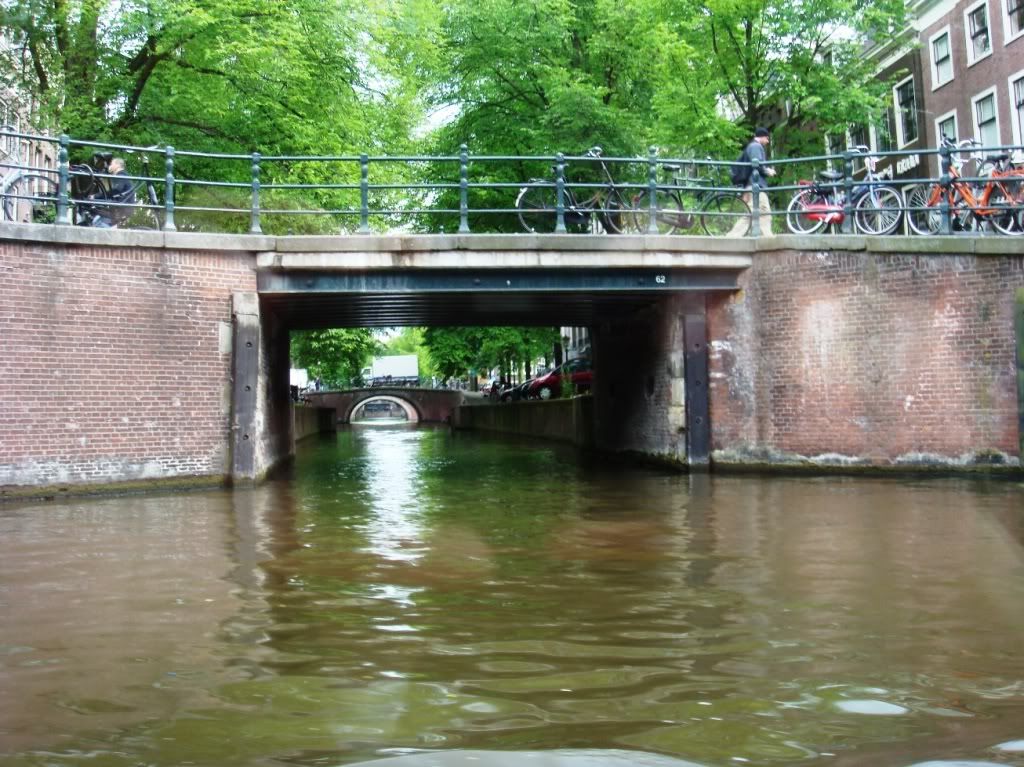 Look at this multilevel parking lot for bikes: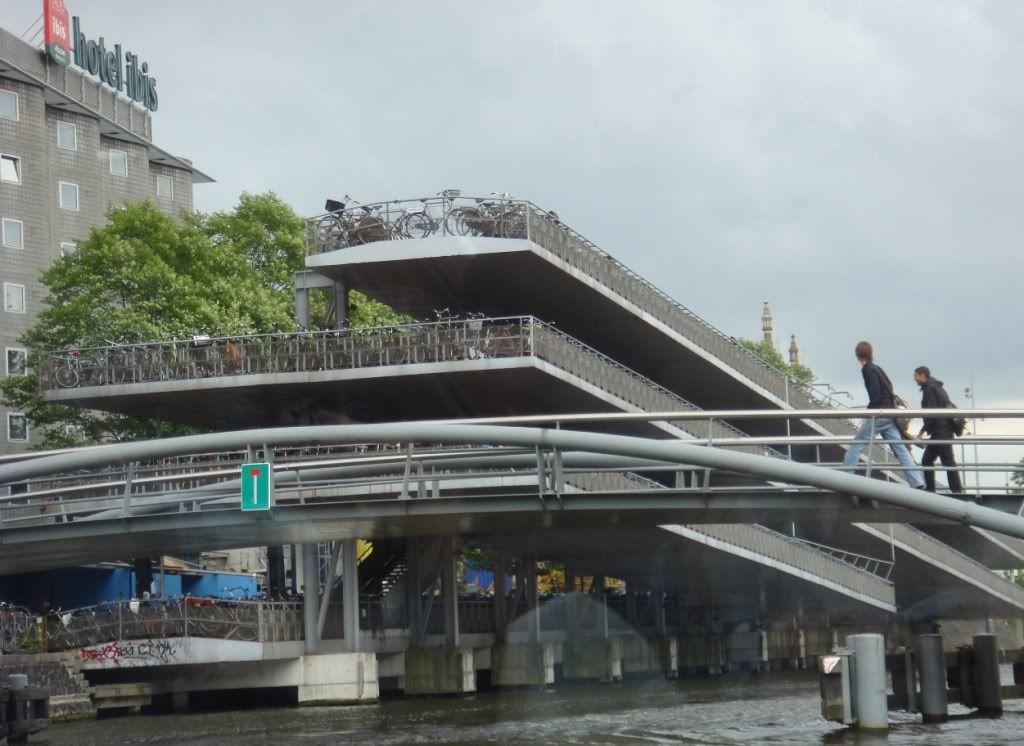 I can't get enough of the Dutch roofline:
When the boat docks, I don't want to rush to the next must-see stop on my card. Instead, my must-see for the moment is the street I'm on. It is enough to just stop and soak in the atmosphere that is Amsterdam:
With about 20 minutes left before dinner time, I squeeze in one last museum stop for the day at the Tulip Museum. Luckily it takes no more than that to tour this very small place. Though I'd like to go back and spend more time inside their gift shop!
Before dinner I walk through Vogelpark. There are beautiful homes among the lush foliage. I see a particularly lovely home lit up by a magnificent chandelier in the foyer and for an instant I fantasize about trading my life in LA for Amsterdam: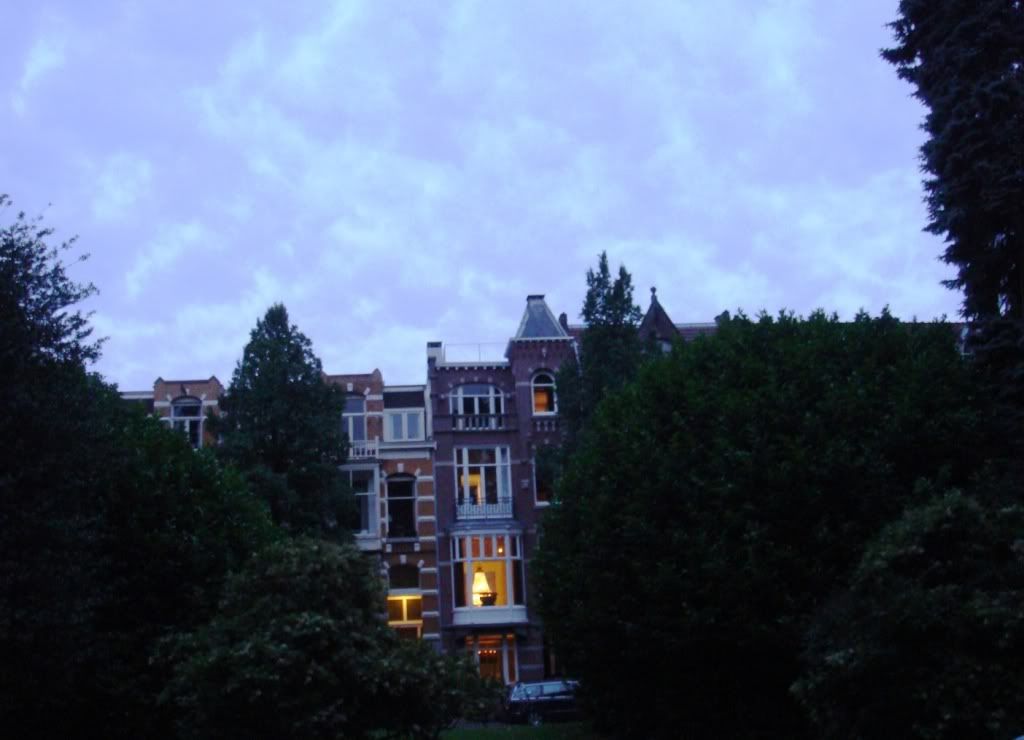 That completes my first day in Amsterdam. More wistful thinking tomorrow!